Get to Know Reverend Ron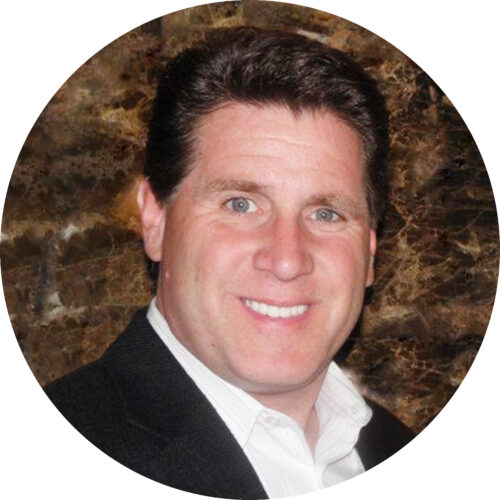 Rev. Ron Martin is a non-denominational Christian Minister and motivational speaker who captures the attention of his audience with his creative and unique style of sharing God's truths. His mission and heart's passion is to share the uncompromised Word of God with people from all walks of life, all over the world. His passion for Christ is evident in his desire to set the world on fire through the powerful message of our Savior's forgiveness and love.
Ron boldly proclaims the Power of the Cross and the blessed assurance of Everlasting Life through the Victorious Resurrection of Jesus Christ, from that conquered tomb in Jerusalem. His passion is to see the presence of the Holy Spirit transform and change people's lives. Knowing who you are in Christ is key to Ron's spiritual message. Sharing the Biblical truth that our Heavenly Father eagerly desires for ALL HIS children to live a life that is abundantly fulfilling, we are reminded of the Lord's Love, His Peace, His Joy, His Favor, His Forgiveness and His Freedom!
Ron's heart cry is for EVERY person across the globe to have a personal understanding of just how much God truly loves us! He emphatically declares, "Life is all about living for God, not for ourselves." Once we truly receive this divine revelation and enter into a personal relationship with Jesus Christ, our lives will be forever changed!
Ron's Background
Ron was ordained into the work of the Gospel Ministry in 2007. He holds a Bachelor's Degree in Theology and proudly served four honorable years in the United States Navy. Ron has an extensive law enforcement background and is currently a Sergeant with the City of Summit Police Department in New Jersey. He hosts a local television program, "Off the Cuff" and serves as the agency's departmental chaplain. Ron has also proclaimed the saving grace of Jesus Christ to the world on Trinity Broadcasting Network (TBN) where he was featured as a guest on the hit TV show Praise the Lord!
He is humbled and so very grateful that God has entrusted him with the awesome privilege of fulfilling the Lord's Great Commission… "To go out into all the world and share the Gospel with every person throughout the world and make disciples in all nations." Mark 16:15.
Ron's ministry
Reverend Ron receives invitations from many churches and travels across the United States to speak God's truths and the message of salvation into the hearts and lives of God's cherished creation. He looks forward to taking the "Good News" into the uttermost parts of the world in the near future, internationally sharing God's precious gifts of love and salvation.
Reverend Ron shares God's truths with great enthusiasm, in a powerful, dynamic and energizing way; his sensitivity to the Holy Spirit brings a fresh anointing into the salvation message of Jesus Christ!
Ron lives in Summit, New Jersey with his beautiful bride Karen and their lovely daughter, Olivia Rose.